Setting up your Store Locations
Every promotional link or voucher link generated on our system will come with a list of locations where the user can redeem them. Through your store locations, users will be able to email, call and get directions to your stores.
Do keep your locations up to date so that users can find you easily.
Here you will be able to see all your stores, edit their location information and delete them if you have moved.
Step 1: Click on the "Manage Stores" button at the top right drop down menu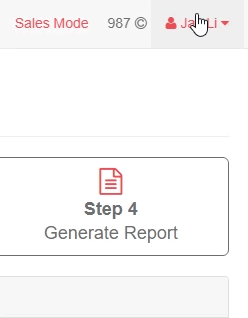 Step 1: Click on the "Create new Store" button at the top right side of the page
Step 2: Enter / Select your Location information
Step 3: Click on the "Save" button at the bottom right side of the page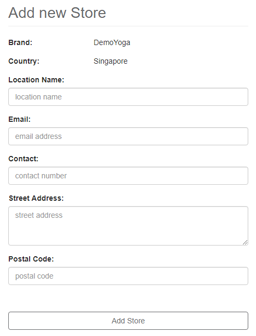 Step 1: Click on the "Edit" button ( 

 ) at the right side of the store record
Step 2: Edit the information you wish to change
Step 3: Click on the "Save" button at the bottom right side of the page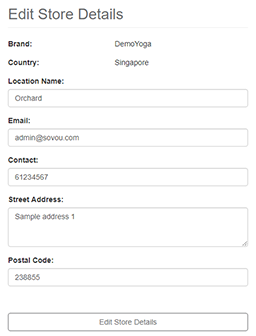 Step 1: Click on the "Delete" button ( 

 ) at the right side of the store record
Step 2: Click "Ok" to acknowledge deleting the store
| Fields | Input type | Description |
| --- | --- | --- |
| Location Name | Text | Name of the store location. E.g. Orchard branch, etc. |
| Email | Text - Email | Contact email of the store or your main contact email. |
| Contact | Number | Contact number of the store or your main contact number. |
| Street Address | Text | Street address of the store. |
| Postal Code | Text | Postal code of the store. The postal code will be used with Google maps to get the directions to your address. |