Get Customer Profile
This section we will teach you how to search for customers.
* Only applicable for Cashier with Issue and Redeem permissions.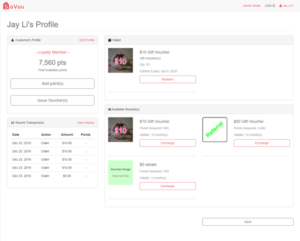 If you're using a Cashier account, your default login screen will be the Sales Menu. If you're using an Admin account, follow the steps below.
Step 1: Click on the "Sales Mode" button at the top right of the page.