Dairy Farm
Dairy Farm is a leading pan-Asian retailer. The Group operates supermarkets, hypermarkets, convenience stores, health and beauty stores and home furnishings stores under well-known brands.



Gift vouchers make the perfect gifts, all year round.



Dairy Farm Gift Vouchers are available in denominations of $10, $20 and $50 and can be used at all Giant stores, Cold Storage, Jasons, Market Place, Guardian and 7-Eleven outlets.



* Terms and conditions apply.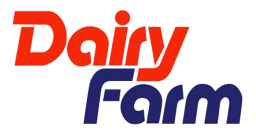 Delivery:
Admin Fees:
$0.00
Shipping Fees:
$0.00
Paypal Fees:
$0.00
Grand Total:
$0.00
By default, we will send 1 gift envelope with your order.
If you need more envelopes, please email us at admin@sovou.com with your Order ID.
For Corporate / Bulk purchases or Purchases from Multiple Brands, please proceed to our Bulk Purchase Enquiry Form.
Similar Category: