NTUC fairprice
NTUC Fairprice Co-operative Ltd was founded by the labour movement in 1973, with a social mission to moderate the cost of living in Singapore. From one supermarket, it has grown to become Singapore's largest retailer serving about 430,000 shoppers daily, with a network of over 120 outlets, comprising FairPrice supermarkets, FairPrice Finest and FairPrice Xtra. Its convenience stores, FairPrice Xpress and Cheers, has a network spanning over 160 convenience stores islandwide and serves over 100,000 customers daily.



Fairprice Vouchers are available in $5, $10 and $20.



Terms & Conditions:

- Expressed in SGD

- Not exchangeable for cash and gift vouchers

- Not for purchase of all lottery Products/Petrol/Diesel

- For old vouchers with stamped date:Valid from 1 year from the date of issue which is stamped on the vouchers

- For new vouchers with printed date: Non-renewable upon expiry

- If the value of your purchases falls short of the voucher value, no cash refund will be given.

- No refund for loss of gift vouchers.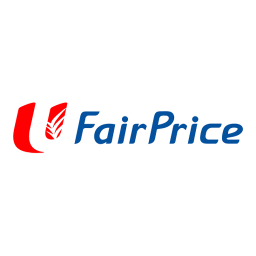 Delivery:
Admin Fees:
$0.00
Shipping Fees:
$0.00
Paypal Fees:
$0.00
Grand Total:
$0.00
By default, we will send 1 gift envelope with your order.
If you need more envelopes, please email us at admin@sovou.com with your Order ID.
For Corporate / Bulk purchases or Purchases from Multiple Brands, please proceed to our Bulk Purchase Enquiry Form.
Similar Category: