Isetan
Delight your love ones, friends or colleagues with the perfect gift from Isetan!



The Isetan Gift Voucher is the ideal gift for any special occasions, be it for birthdays, weddings, new born, sponsorships, rewards, lucky draws or as a simple display of appreciation.



The holder is open to conveniently select from the wide array of fabulous products from any Isetan Stores in Singapore, and these include promotional and special offer items.



Isetan Gift Vouchers are available in denominations of $5, $10 and $50 and is valid for one year from the month of purchase.



Terms & Conditions:

- The gift voucher cannot be exchanged for cash or credited to any account.

- The validity dates stated on the voucher apply.

- The gift voucher is exchangeable for products at any Isetan Stores in Singapore, including the Shaw Centre Mango Boutique.

- If the value of the voucher is not fully redeemed, no refund in cash or in other means will be given for the balance.

- The gift voucher is the responsibility of the holder. Isetan Singapore will not be held liable for the loss or damage of the voucher.

- Isetan Singapore reserves the rights to amend the terms and conditions.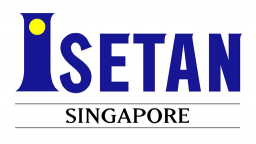 Delivery:
Admin Fees:
$0.00
Shipping Fees:
$0.00
Paypal Fees:
$0.00
Grand Total:
$0.00
By default, we will send 1 gift envelope with your order.
If you need more envelopes, please email us at admin@sovou.com with your Order ID.
For Corporate / Bulk purchases or Purchases from Multiple Brands, please proceed to our Bulk Purchase Enquiry Form.
Similar Category: