Capri Hotel Residences
The Perfect Gift for your loved ones.



Wish to express your appreciation for someone but not sure how? Capri Gift Vouchers are the perfect solution!



Choose the gift of Capri Vouchers and allow them to enjoy a retreat in our spacious suites, delicious meals at our F&B outlets.



Available in $10 and $50 denominations in Singapore currency and is valid for 12 months from issuance unless otherwise stated.



Vouchers can be used for the following:

- Hotel Rooms

- F&B restaurants: Caprilicious, Delite, Drinx, Ripples

- Meeting Rooms

- Gym Membership



* Terms and conditions apply.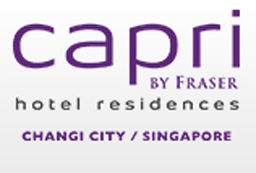 Delivery:
Admin Fees:
$0.00
Shipping Fees:
$0.00
Paypal Fees:
$0.00
Grand Total:
$0.00
By default, we will send 1 gift envelope with your order.
If you need more envelopes, please email us at admin@sovou.com with your Order ID.
For Corporate / Bulk purchases or Purchases from Multiple Brands, please proceed to our Bulk Purchase Enquiry Form.
Similar Category: