Chan Brothers Travel
As one of Singapore's largest travel agent and tour operator, we offer the widest choice of destinations from the mainstream to the exotic ones. Chan Brothers Travel Gift Vouchers are redeemable for all products and services including tour packages, air tickets, hotel accommodations and other services available at retail stores of Chan Brothers Travel Pte Ltd, Promotional events and Travel fairs.



Travel Vouchers are available in denominations of $100, $200 and $500, and are valid for 2 years from the date of issue.



* Terms and conditions apply.
Locations
CHAN BROTHERS TRAVEL
Fook Hai Building
150 South Bridge Road #01-09, #01-12 & #07-01
Singapore 058727
Tel: 64388880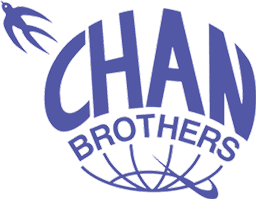 Delivery:
Admin Fees:
$0.00
Shipping Fees:
$0.00
Paypal Fees:
$0.00
Grand Total:
$0.00
By default, we will send 1 gift envelope with your order.
If you need more envelopes, please email us at admin@sovou.com with your Order ID.
For Corporate / Bulk purchases or Purchases from Multiple Brands, please proceed to our Bulk Purchase Enquiry Form.
Similar Category: