CTC Travel
Located at Chinatown Point, our one stop travel hub provides a wide array of services travel services including: Outbound Tour Packages; Flexi Holidays; Customized & Private Touring Experiences; MICE/Incentive Travel, Educational Programs and niche holiday programs targeted for the Muslim Market segment and many more. CTC Travel brand which benchmark itself on quality services, have created innovative travel itineraries with exclusive inclusions, pride itself in working with quality and professional partners all over the world including China, Europe, America, Australia, New Zealand, Japan, Korea, Taiwan, Middle East, and many more exotic destinations.



Travel Vouchers are available in denominations of $100, $200, $500 and $1000.



* Terms and conditions apply.
Locations
Chinatown Point
133 New Bridge Road #03-03/04/05/06
Singapore 059413
Tel: 65320532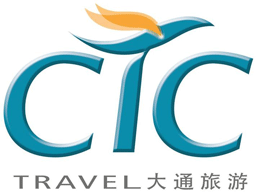 Delivery:
Admin Fees:
$0.00
Shipping Fees:
$0.00
Paypal Fees:
$0.00
Grand Total:
$0.00
By default, we will send 1 gift envelope with your order.
If you need more envelopes, please email us at admin@sovou.com with your Order ID.
For Corporate / Bulk purchases or Purchases from Multiple Brands, please proceed to our Bulk Purchase Enquiry Form.
Similar Category: