Marina Bay Link Mall
Situated directly below The Lawn @ Marina Bay, the Subterranean mall features a range of retail and F&B attractions along the Underground Pedestrian Network (UPN), creating an engaging thoroughfare for shoppers and pedestrians.



Some of the Subterranean tenants include Din Tai Fung, Toastbox, Aka Tombo, Ichiban Boshi, Paradise Inn, Red Mango, Four Seasons Gourmet Market, CityLuxe, Toni&Guy, StarHub, Starbucks and Old Tea Hut.



Marina Bay Link Mall Gift Vouchers are available in denominations of $5, $10 and $50 and valid for 6 months from the date of purchase.



Terms & Conditions:

- Voucher is equivalent to the stated amount in Singapore Currency.

- Multiple vouchers can be combined for use for single purchase.

- Voucher is not exchangeable or redeemable for cash or credit.

- Any unused portion of the voucher will not be refunded in any form.

- Strictly valid up to the expiry date as stated herein and will be void and unenforceable at the expiry of its validity period.

- Voucher will not be accepted if damaged and/or defaced.

- Marina Bay Link Mall will not accept any responsibility for claims, demands, losses, costs, expenses or liability of any kind whatsoever suffered arising from or in connection with any transaction or dealing between participating outlet and he voucher holder or customer.

- Marina Bay Link Mall reserves the right to vary these terms and conditions at any time without prior notice.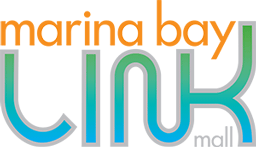 Delivery:
Admin Fees:
$0.00
Shipping Fees:
$0.00
Paypal Fees:
$0.00
Grand Total:
$0.00
By default, we will send 1 gift envelope with your order.
If you need more envelopes, please email us at admin@sovou.com with your Order ID.
For Corporate / Bulk purchases or Purchases from Multiple Brands, please proceed to our Bulk Purchase Enquiry Form.
Similar Category: