nex shopping centre
Positioned to be the vibrant, social and recreational hub for the North-East community, nex features a comprehensive and eclectic mix of retail, entertainment and dining options, including perennial favourites such as Isetan, Cold Storage 24 hr, FairPrice Xtra 24 hr, Anytime Fitness 24 hr, Shaw Theatres nex and the Serangoon Public Library. Enhancement works at level 1 in 2014 paved the way for popular fashion brands such as H&M, Uniqlo, Cotton On, Sephora, Pandora and Adidas.



nexVouchers are available in $10 and $50 denominations and aer valid for 6 months from date of issuance unless otherwise stated.



nexVouchers are accepted at most outlets in nex, excluding banks, financial services, medical clinics, money changers and Serangoon Public Library. Please check with Customer Service for more information.



* Terms and conditions apply.
Locations
nex
23 Serangoon Central
Singapore 556083
Tel: 64166366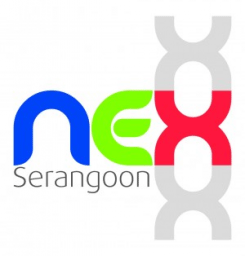 Delivery:
Admin Fees:
$0.00
Shipping Fees:
$0.00
Paypal Fees:
$0.00
Grand Total:
$0.00
By default, we will send 1 gift envelope with your order.
If you need more envelopes, please email us at admin@sovou.com with your Order ID.
For Corporate / Bulk purchases or Purchases from Multiple Brands, please proceed to our Bulk Purchase Enquiry Form.
Similar Category: