NJ Relish Food Boutique
Purchase Details:
Get $100 worth of Gift Vouchers @ $60
5 x $20 Gift Vouchers will be mailed to you
Vouchers are valid for 6 months from date of issue
Brand Description:
NJ Relish, ethos "bring into being" stems from our passion to create something unique and personalised for every guest. From International breakfast Buffet to European & American fusion Semi-Buffet lunch, our chefs pamper your palate, spoil you for choices and offer a personalised approach towards your dining experience.
NJ unique concept of "No Menu" option stems from this belief. We bring our patrons a step closer to the 'close knit family' where the food is cooked according to each one's likes and dislikes. Just share your favourites foods or not-so favourite foods, and the Chef caters personally to the palate of each guest to relish and enjoy.
NJ team is passionate about creating the dining experience, where you can rejuvenate, make connections, entertain guests or have business meetings in a quiet, classy ambience.
* Terms and conditions apply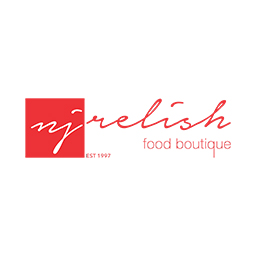 Delivery:
Admin Fees:
$0.00
Shipping Fees:
$0.00
Paypal Fees:
$0.00
Grand Total:
$0.00
By default, we will send 1 gift envelope with your order.
If you need more envelopes, please email us at admin@sovou.com with your Order ID.
For Corporate / Bulk purchases or Purchases from Multiple Brands, please proceed to our Bulk Purchase Enquiry Form.
Similar Category: