nübox
nübox is a subsidiary brand of Newstead Technologies Pte. Ltd. The brand does not just see itself as selling Apple products; it is striving to create an immersive lifestyle experience for customers.



The hands-on experience provides customers an opportunity to test-drive the products, and leads to more informed purchase decisions. Offering services and expert advice for both consumer and professional customers, nübox also provides regular in-store demonstrations and training so customers get the most out of their purchases.



Our selection of Gift Vouchers caters to different occasions.



Newstead Technologies/ nübox Gift Vouchers are available in denominations of $10, $50 and $100.



Terms & Conditions:

- The Newstead Technologies/ nübox Gift Voucher is valid for one year from date of issue.

- Vouchers are only valid with the authorised Newstead Technologies company stamp.

- Vouchers may be used against the purchase of any item or items of merchandise at any Newstead Technologies or any subsidiary brand store in Singapore except for concessionaire products.

- Vouchers are not exchangeable for cash and any unutilised amount will not be refunded.

- Vouchers are not applicable with instalment plan.

- No replacement will be made for damaged or lost vouchers.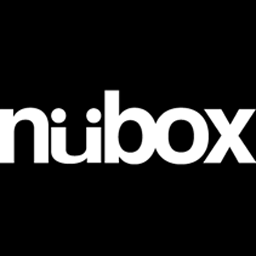 Delivery:
Admin Fees:
$0.00
Shipping Fees:
$0.00
Paypal Fees:
$0.00
Grand Total:
$0.00
By default, we will send 1 gift envelope with your order.
If you need more envelopes, please email us at admin@sovou.com with your Order ID.
For Corporate / Bulk purchases or Purchases from Multiple Brands, please proceed to our Bulk Purchase Enquiry Form.
Similar Category: