SA Travels
Treat someone special to a gift they will remember! The promise of a getaway to their choice of destination is sure to thrill even the most seasoned traveler. From sponsorships to lucky draws, from business rewards to special events, SA Tours' Travel Gift Vouchers make a great gift whatever the occassion!



Available in denominations of $50, $100, $500 and $1,000.



Terms & Conditions:

- Prize redemption is subject to full payment by sponsor(s). Redemption is valid upon presentation of original voucher and Identity Card.

- A S$100.00 fee will be imposed for extension of voucher validity. Extension of voucher is permitted for up to 3 months maximum. Request for extension must be made before voucher expires and subjected to sponsor and SA Tour's approval.

- A S$100.00 administrative fee is chargeable for any changes in prizewinner packages, subjected to sponsor and SA Tour's approval.

- It is valid for travel with Sino-America Tours Corporation Pte Ltd and is not endorsable to other agents.

- It is non-transferable unless specified by the winner on an authorized and signed letter and photocopy of Identity Card.

- It is non-redeemable and non-exchangeable for cash.

- Bookings must be made at least one month in advance and is subjected to availability of seats and/ or accommodation.

- Tours Packages are subjected to the terms and conditions specified in the respective brochures.

- High season surcharges and any difference in airfare, land cost or currency fluctuation will be borne by the prize winner.

- All airport/seaport taxes, fuel surcharges, travel insurance and other personal expenses are excluded.

- SA Tours will not replace any lost or damaged voucher.

- Vouchers are not valid unless duly signed.

- No refund for any unused value of the voucher.

- SA Tours reserves the rights to withhold any redemption that does not meet the stated terms and conditions.

- SA Tours reserves the rights to alter the terms and conditions.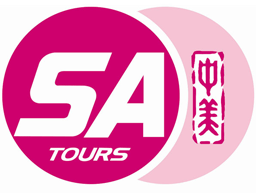 Delivery:
Admin Fees:
$0.00
Shipping Fees:
$0.00
Paypal Fees:
$0.00
Grand Total:
$0.00
By default, we will send 1 gift envelope with your order.
If you need more envelopes, please email us at admin@sovou.com with your Order ID.
For Corporate / Bulk purchases or Purchases from Multiple Brands, please proceed to our Bulk Purchase Enquiry Form.
Similar Category: