Senso Ristorante
Established in 2000 on 21 Club Street, Senso Ristorante & Bar is well-known for its authentic Italian fine-dining cuisine and its impeccable service. Senso Ristorante & Bar firmly believes in maintaining its high standards of excellent food, warm and sophisticated atmosphere.



This former convent blends a subtle hint of 21st century on neo-classical sensibilities of colonial architecture amidst ornate paintings and sculptures, especially in the courtyard.



Dining Vouchers are available in $20, $50, $100, $200 and $300 denominations.



Terms & Conditions:

- Gift voucher is not exchangeable for cash and can be only redeemed at Senso Ristorante.

- Vouchers can only be used for a single transaction; any remaining amount is not exchangeable for cash or another voucher and will automatically be forfeited.

- All gift vouchers are valid for 3 months from the date of purchase; voucher not utilized within this time will be forfeited without a refund or exchange.

- Reservations are subject to availability, purchase of voucher is not a guarantee of a reservation.

- Voucher is not valid on special occasions as stipulated by the restaurant, i.e. Valentine's Day & public holidays.

- The company reserves the right to amend these terms and conditions without prior notice.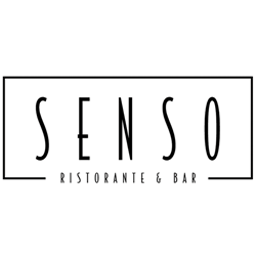 Delivery:
Admin Fees:
$0.00
Shipping Fees:
$0.00
Paypal Fees:
$0.00
Grand Total:
$0.00
By default, we will send 1 gift envelope with your order.
If you need more envelopes, please email us at admin@sovou.com with your Order ID.
For Corporate / Bulk purchases or Purchases from Multiple Brands, please proceed to our Bulk Purchase Enquiry Form.
Similar Category: