Ultimate Drive
Ultimate Drive (_subsidiary of supercar and luxury auto distributor EuroSports Global Ltd SGX Symbol-5G1_) is pleased to bring Supercars to the mass market so that "Everyone can drive a Supercar".
Our micro-rental packages starts from as low as USD 280 for a 15 minute ride and we also have membership packages that allow members to use the cars for longer periods. In addition, we also have Supercar packages for Weddings, City and Island Tours and Supercar Convoys.
Basic Self Drive Package  -  FERRARI​ ​CALIFORNIA​ ​/ LAMBORGHINI GALLARDO / MCLAREN​ ​MP4-12C
Huracan Self Drive Package  -  LAMBORGHINI HURACAN
Aventador Self Drive Package  -  LAMBORGHINI AVENTADOR
Term & Conditions
The Gift Certificate is valid for 12 months from the date of purchase.
Your Gift Certificate is non-refundable, but is transferable.
For your convenience, you may change - subject to availability-the Tour date & time, the type of Supercar, and the point of departure (Marina Bay Sands): Kindly call/email us; only one change is permitted.
Please be at your chosen location 15minutes before the scheduled time of your Tour.
Ultimate Drive reserves the right to reschedule the Tour of customers showing up after the time of their booking, if delay cannot be accommodated.
Please bring along this Gift Certificate, your Passport or any other ID with photo.
For drivers, please bring along your original driving license (showing that you are over 21 years old with 3 years driving experience).
Final confirmation subject to signing of our Tour Agreement, and for Drivers, of the Safety Notice.
Duration of Tours is approximate.
Locations
1 Bayfront Avenue
#01-14 Hotel Tower 3
Singapore 018971
Tel: +6566887997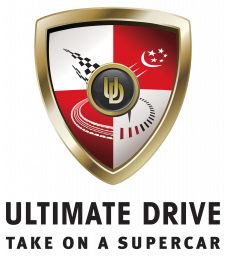 Delivery:
Admin Fees:
$0.00
Shipping Fees:
$0.00
Paypal Fees:
$0.00
Grand Total:
$0.00
By default, we will send 1 gift envelope with your order.
If you need more envelopes, please email us at admin@sovou.com with your Order ID.
For Corporate / Bulk purchases or Purchases from Multiple Brands, please proceed to our Bulk Purchase Enquiry Form.